AMSTERDAM AIRPORT

SCHIPHOL
Maxhotel: simply great value
Maxhotel: simply great value
Simply great comfort at Amsterdam Airport Schiphol
Maxhotel offers great value accommodation in great locations. Our aim is to provide you the best affordable quality hotels. All our rooms are non-smoking, equipped with flat screen TV, free super-fast Wi-Fi, individual air-conditioning and private bathroom, all while remaining great value for money.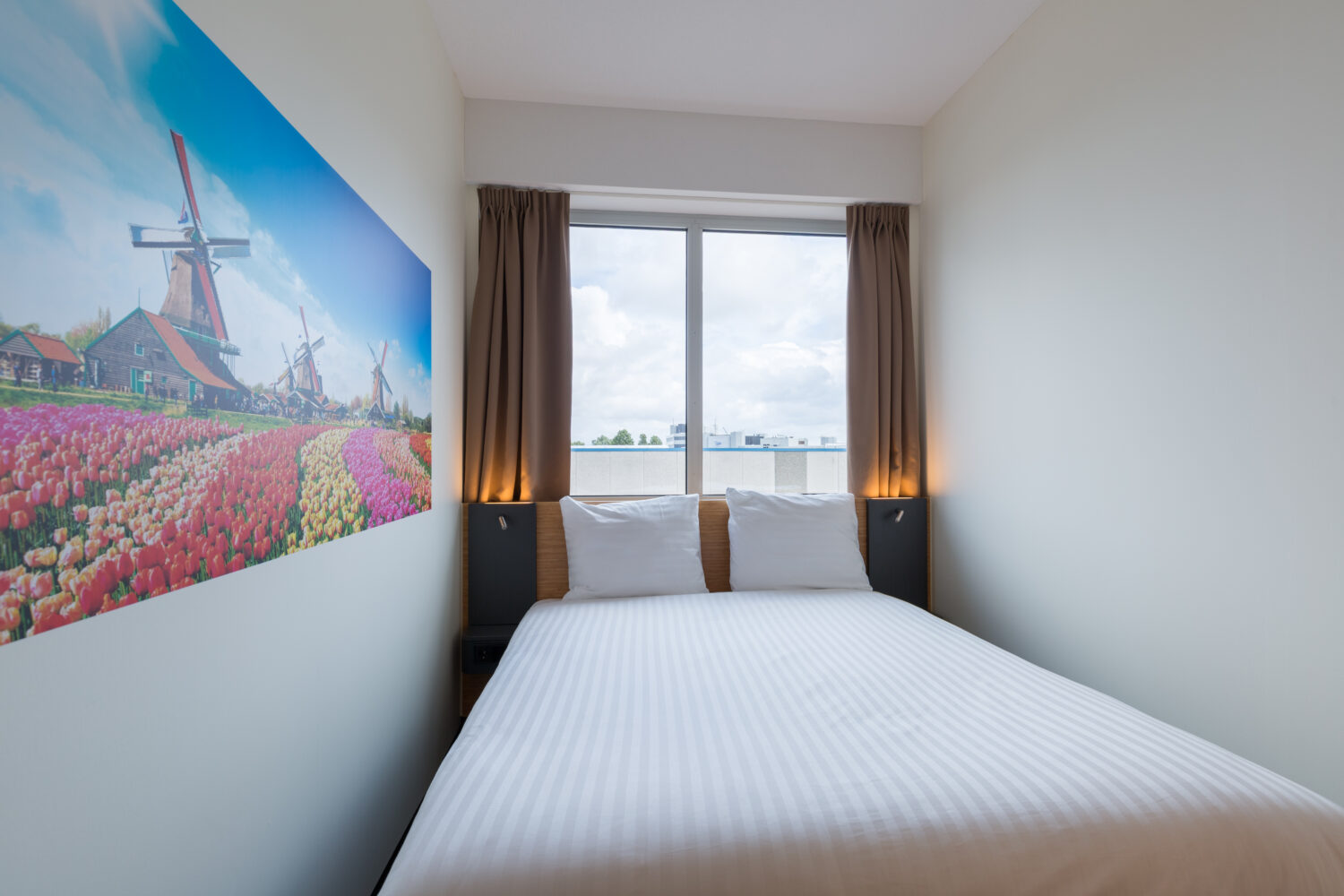 What you Get
Maxhotel Amenities & Services
Free Wi-Fi
High-speed WI-FI connection
24-Hour Reception
24-hour manned reception.
Private Ensuite with Bathroom
Including comfortable shower and hair dryer
Check-In: 3 PM
Early check-in from 12 PM for €10 depending upon availability.
Check-Out: 11 AM
Late check-out until 1 PM for €15 depending upon availability.
Air-Conditioned Rooms
Per room individually controlled air conditioning and heating.
Extra Cleaning
We respect your privacy and therefore will not enter your room unannounced during your stay. If you would like to have your room cleaned extra during your stay, please contact the reception.
Lockers
Lockers on payment are available upon availability 
Grab & Go
 In Amsterdam Airport Schiphol there is a broad selection of grab & go offerings of drinks and snacks.
Parking
We offer location free parking upon availability. 
We Look Forward To Welcoming You!
Kruisweg 565, 2132 NA Hoofddorp